B4X founder
Staff member
Licensed User
Longtime User
The next version of B4J (and all other B4X tools) will include the very first refactoring feature:
Rename To
.
It makes it simple to rename global and local variables, subs and type fields.
It works as an extension to the useful Find All References tool. First you find the references and then you can rename the identifier name:
It will correctly change the name in all relevant modules.
Another new feature is the ability to replace from the Quick Search tool. The idea is similar, you search for something and see all results and then you can then replace them: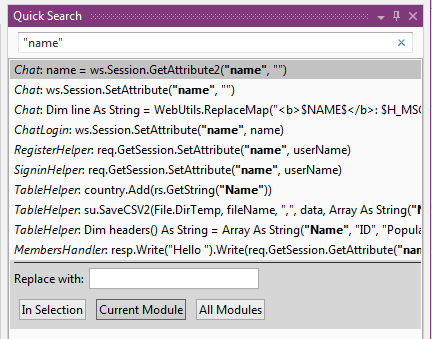 You can choose whether to replace in the current selected text, current module or all modules.
Last edited: