Powerful IDE, focused on rapid Android applications development.
GUI designer with support for multiple screens and orientations.
Examples of applications created with Basic4android
NASA is developing software for the Android OS to be executed on a tablet platform to monitor and control Fiber Optic Sensing System (FOSS). Via wireless communication NASA is able to remotely control the acquisition and tracking of up to 16,000 strain and/or temperature parameters in realtime. These parameters represent structural information from various test articles ranging from composite pressure vessels for space applications to next generation aircraft structures. Basic4android has aided NASA in developing a solution with minimal learning curve and minimal cost, which was accomplished by providing a development environment and language syntax already familiar to many engineers/researchers along with a feature rich toolbox of pre-written libraries and functions.
rayzrocket

Andy McAdam
AmberHome

AmberHome Weather is a weather app with very detailed and accurate weather data for every location of the world.
Get a short overview of the current weather conditions on the start screen and a clear weather forecast for the next days with just a little swipe of your finger.
Anywhere Software

B4A-Bridge is a tool for Basic4android developers that allows developers to connect the IDE to physical devices over the local network or a Bluetooth connection.
B4A-Bridge is written in Basic4android. The source code is available in the forum.
Mindware Consulting, Inc

This is a great collection of games based on principles of cognitive psychology to help you practice different mental skills.
Over 6 million downloads. Ranked #1 on Amazon market!
wwwSAGITALnet

My Salary - the ultimate salary calculator.

Francesco Pellone

My APKs will make a backup of installed android applications on your phone/tablet, allowing you to restore them without an internet connection and avoiding market long search and download times.
Reviewed by top magazine PC-PROFESSIONALE in the best 100 apps (Aug 2012).
Omnicorp

A clone of Mike Okuda's famous LCARS graphical user interface.
Gene Roddenberry's contract includes a clause allowing any company able to create functioning technology to use the name. As such, I have created a functioning LCARS UI.
Requio Web Design

Martian Time is a time keeper for time on the planet Mars designed for those who wish to monitor time at specific landmarks, such as Olympus Mons or Mars rover sites, including MSL CURIOSITY.
Les3F

12 activities in a single application for children from 3 years old!
Thomas (Powie) Ehrhardt

Find local Model Airfields. Our Smartphone App of the Model-Airfields-Database ma-db.com.
Locates your local position and views nearby airfields in a list or on the live map.
Uncle Droid

Car Dock/Car Dashboard App that will allow you to take full advantage of your phone while safely driving.
SyNetDev

Keep your screen on when your device is running your GPS application, favorite remote control, playing a movie or slideshow, etc...
Mlc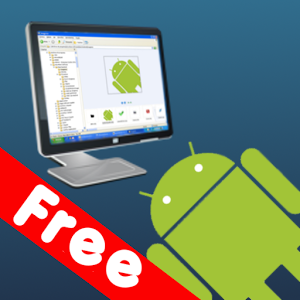 With Screen to Android, you can connect remotely from your Android device, to your PC with the Windows operating system.