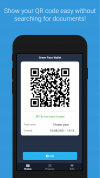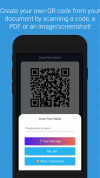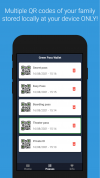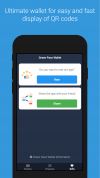 Currently supported languages
English,
Italian,
Greek
Description
The Green Pass application is the ultimate wallet for easy and fast display of QR codes, pdf files or photos, in places where it is required for our access. The display of the necessary file / code in airports, restaurants, culture, sports and wherever else is required, is now done with just one click. The time consuming search process in the collection of photos, emails and mobile files is now a thing of the past.
Safe QR – Multiple codes
You can have QR Codes of your whole family on your device without carrying documents. All your data remains locally and does NOT sent to third persons.
Scan from camera, gallery and PDF
Scan the QR Code using device's camera or use any image/screenshot from your gallery by selecting the file containing the QR code or PDF on your smartphone or any Cloud Drive.
Change language
App currently supports three languages English, Italian and Greek. If you want to be translated to your language, feel free to contact with us:
[email protected]
Google Play
:
https://play.google.com/store/apps/details?id=com.fousekis.greenpasswallet
AppStore
:
https://apps.apple.com/us/app/green-pass-wallet/id1582769070
AppGallery
:
https://appgallery.huawei.com/#/app/C104685473