Hello.
I present a written mini forum in ABMaterial from one of my projects.
Possibilities as of today:
- very simple
- multiple directories
- multiple forum threads
- you can quote a user's post
- you can add attachments: currently photos are accepted, the code allows you to manipulate other attachments
- displaying attachments (photos) immediately in the post
- prepared for multi-language translation (the default is Polish)
- adding links
- adding photos from the web
- scaling photos from the web to the selected size
- simple post editor
- In the post editor, you can paste the content of another web page (I didn't show this in the video)
- forum VIP users have access to all forum content, others without VIP have a truncated directory view
- administrator can: hide forum threads, block from adding new content, delete threads
- written in one .bas file, easy to plug into any of your projects
In the future ( if time allows):
- edit a user's post
- search
- simple statistics on the front page of the forum
- maybe some other things ....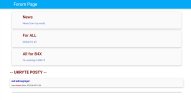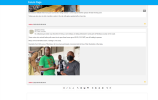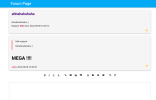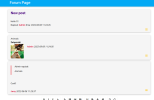 People who are interested in the source code, please make a donation to PayPal min $5 and get back to me on conversations B4X.
Last edited: