B4X founder
Staff member
Licensed User
Longtime User
I want B4X to be accessible to as many developers as possible, so I decided that its time for B4X to be localizable = support other human languages.
The first step is to make the IDE itself localizable: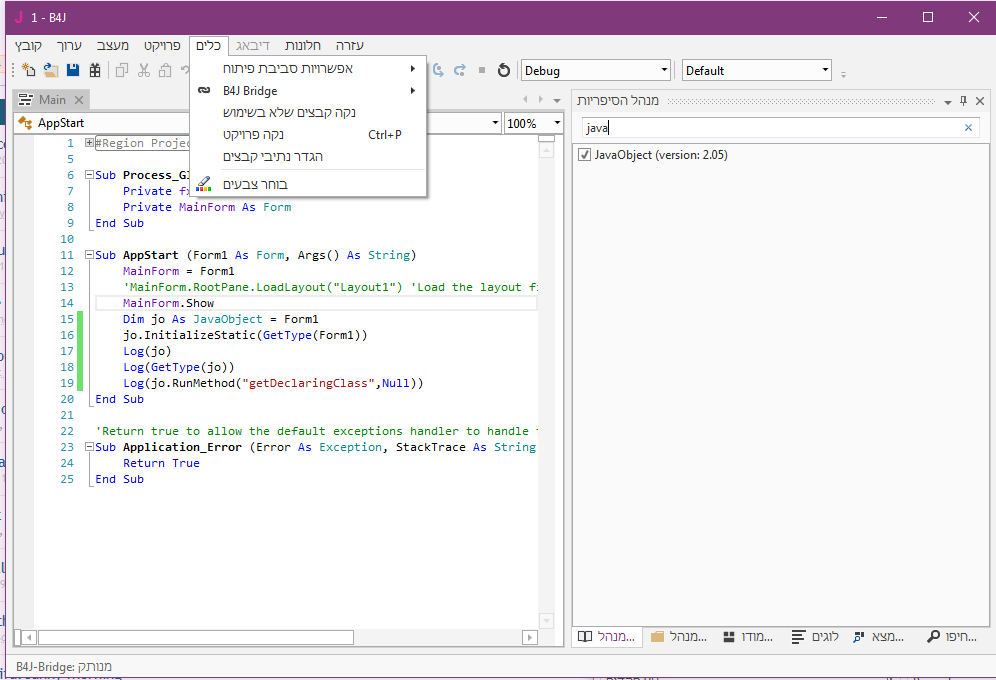 It is built in such way that will make it relatively simple for developers to collaborate and help by translating the English phrases to their own language.
I estimate that adding support for a new language will take about 2 hours. It is really not too difficult.
After testing several options, I decided to use Google Sheets to maintain the translation tables.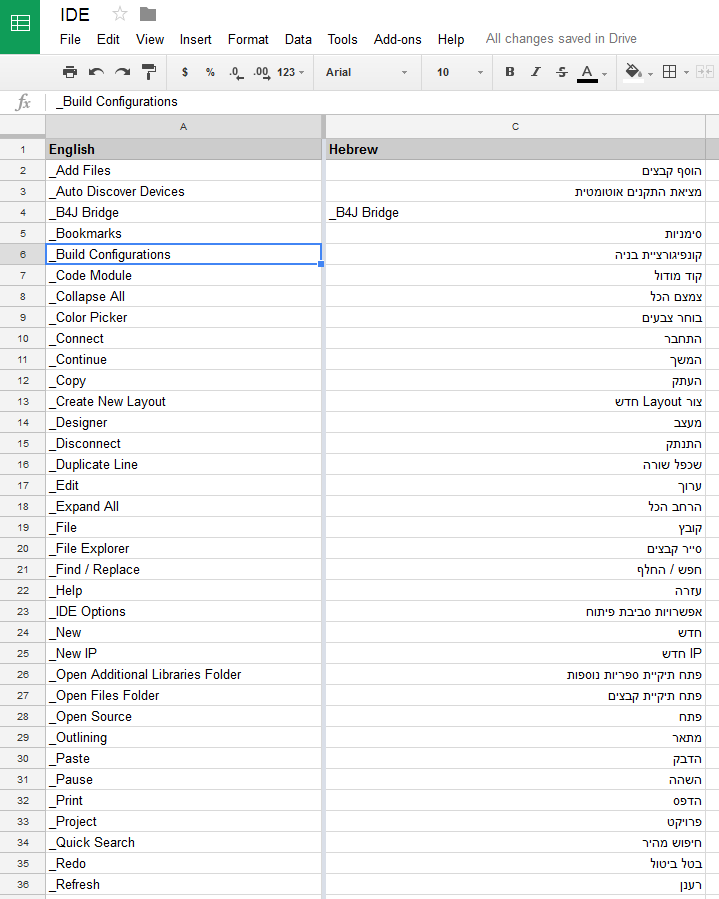 For now there is a single sheet with one column for each language.
I will need the community help with this task.
If you want to join the
B4X Translators group
and help with this then please send me a private message and also mention the language(s) that you know.
As a small gratitude I will list the translators in the About box of the IDE (unless you don't want to).
All languages are welcome. As there are less Asian developers, developers who can translate to Asian languages are especially wanted.
Note that right to left languages, such as Hebew and Arabic, will not be perfectly supported at this point as the layout orientation is left to right.
Thank you!
Edit: Just to make sure that it is clear, this will always be an optional feature.
Current status (21 March, 2018):
German: 826
English: 825
Spanish: 825
Portuguese (Brazilian): 825
Amharic: 825
French: 824
Italian: 823
Polish: 821
Norwegian (Bokmål): 815
Bosnian: 806
Croatian: 806
Hindi: 805
Hebrew: 804
Simplified Chinese (????): 784
Hungarian (magyar): 784
Traditional Chinese (????): 779
Turkish: 776
Russian: 775
Greek: 763
Dutch: 659
Dansk: 602
Swedish: 438
Serbian (Cyrillic): 419
Portuguese (European): 382
Thai: 330
Catalan: 300
Bengali: 255
Czech: 240
Indonesia: 147
Bulgarian: 76
Romanian: 65
Arabic: 15
600+ is considered ready for production.
Last edited: