The additional libraries folder can be organized in a way that allows sharing cross platform libraries between B4A, B4J and B4i.
From now on, the recommended way to organize the additional libraries folder: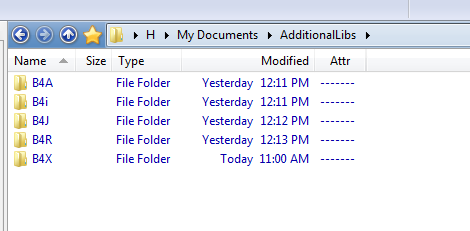 Additional libraries folder is set under Tools - Configure Paths.
As you can guess, platform specific libraries should be put in the platform specific folder and cross platform libraries should be put in the B4X folder.
Note that the B4X folder is not relevant to B4R.
Last edited: